Waterloo Airport Limo Service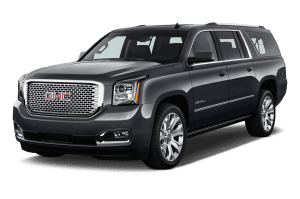 Welcome to Waterloo, a city that seamlessly blends history, innovation, and culture. Whether you're visiting for business or leisure, your journey begins the moment you land at Waterloo International Airport. At Limo Service GTA, we take pride in offering a premium and unmatched airport limo service that ensures your arrival and departure are as smooth and luxurious as your entire stay. In this comprehensive blog post, we will explore the various aspects of our Waterloo Airport Limo service, highlighting its advantages, features, and the unique experiences it brings to travelers. Hire us and you will enjoy your destination. Our limousines are driven by our fully qualified and licensed airport limousine chauffeurs. They are pleasant and friendly, familiar with every route and place in the Toronto area. We don't charge extra for unexpected traffic jams, or tollways. There are no other hidden fees.
Why Choose Limo Service GTA's Waterloo Airport Limo?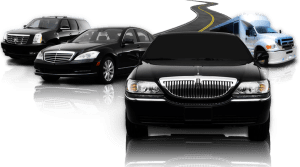 At Limo Service GTA, we understand the importance of providing a seamless and comfortable travel experience. From the moment you step off the plane to your final destination, our Waterloo Airport Limo service guarantees a luxurious and stress-free journey. With our fleet of meticulously maintained luxury vehicles, driven by experienced chauffeurs, you can expect nothing but the utmost professionalism and reliability.
The Convenience of Personalization
Every traveler is unique, and we believe their transportation experience should reflect that. Our Waterloo Airport Limo service offers personalized options tailored to your specific needs. Whether you're traveling alone or with a group, attending a corporate event or a wedding, we have the perfect vehicle to accommodate your requirements. From sleek sedans for intimate affairs to spacious SUVs for family travel, and elegant limousines for grand occasions, our fleet is diverse and versatile.
The Luxury of Comfort and Elegance
Our commitment to first-class comfort is evident in the amenities offered in our airport limos. Sink into plush leather seats, enjoy climate control, and avail yourself of modern technology, including Wi-Fi and entertainment systems. We strive to create an environment that allows you to relax and recharge, ensuring you arrive at your destination feeling refreshed and ready for your Waterloo adventures.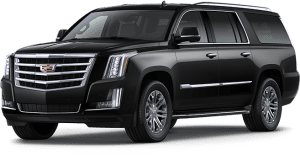 Punctuality and Reliability
We recognize the value of your time, especially when traveling for business or attending important events. Our team of professional chauffeurs possesses an in-depth knowledge of Waterloo's traffic patterns, allowing us to plan your journey with precision and accuracy. Count on us to be punctual and reliable, making sure you never miss a flight or arrive late to your commitments.
The Versatility of Waterloo Airport Limo Service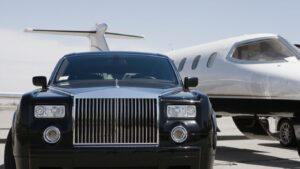 Corporate Travel Excellence
Waterloo is a bustling hub for technology companies and business ventures. For corporate travelers, our airport limo service provides the perfect blend of sophistication and productivity. Arrive at your meetings and conferences in style, and utilize your travel time efficiently with the privacy and comfort of our luxury vehicles.
Weddings and Special Occasions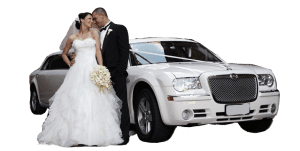 Make your special moments even more memorable with our Waterloo Airport Limo service. Whether it's your wedding day, anniversary celebration, or prom night, our elegant limousines set the tone for a magical experience. Our chauffeurs are dedicated to making your day extraordinary and ensuring that you and your guests are treated with the utmost care and attention.
Customized Tours and Sightseeing
For tourists and visitors, our Waterloo Airport Limo service extends beyond airport transfers. Explore the captivating sights of Waterloo and its surrounding regions with our customizable tours. Whether you're interested in historical landmarks, cultural attractions, or scenic spots, our chauffeurs can create an itinerary that caters to your interests and time constraints.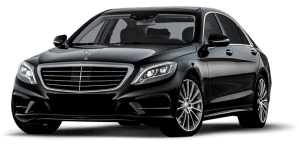 The Ease of Booking and Customer Support
Booking your Waterloo Airport Limo is a seamless and user-friendly process with Limo Service GTA. Our website allows you to easily reserve your transportation, choose your preferred vehicle, and specify your requirements. Additionally, our dedicated customer support team is available 24/7 to assist you with any queries, changes, or special arrangements.
Conclusion:
Experience the epitome of luxury and convenience with Limo Service GTA's Waterloo Airport Limo service. From the moment you land in Waterloo to your departure, we ensure an unparalleled travel experience that exceeds your expectations. Trust in our commitment to personalized service, comfort, and punctuality as we make your journey as remarkable as your destination. Book your Waterloo Airport Limo today and embark on a transportation adventure that showcases the best of Waterloo's charm and sophistication.